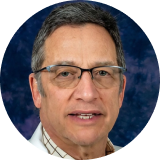 "Save your hands! Very comfortable to use. Great for supine or standing anteriors. Love the magnets so I can hang it on the side of a cabinet."
– Dr. Silverman, Palmer College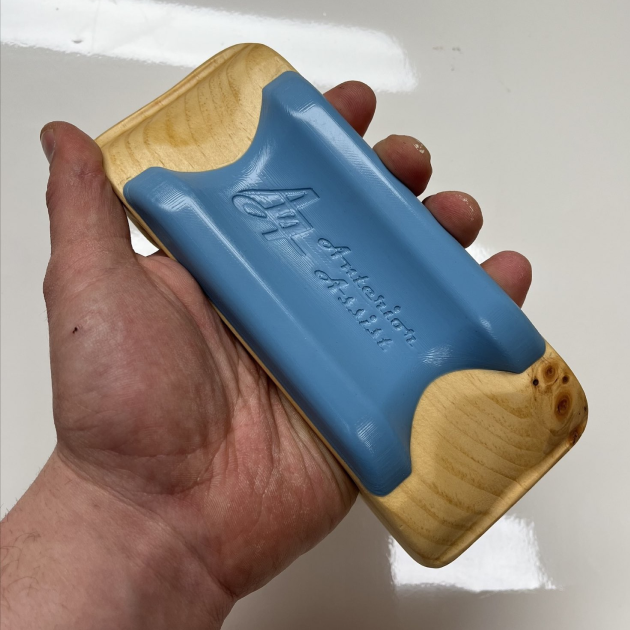 Provide Expert Care While Protecting Your Hands
Provide Safer & More Comfortable Adjustments
Dimensions: 3″ wide x 2″ tall x 7″ long.
Increase Patient Satisfaction
Eliminate Harmful Forces Applied to Hands & Wrists
Helps Chiropractors, Physical Therapists, & Osteopaths to Practice Longer & Pain Free
buy now
Transform Your Technique with Anterior Assist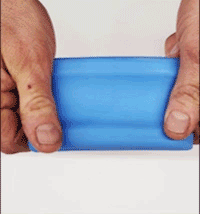 Soft Impression
Premium bonded urethane performance surface provides ultimate patient comfort combined with precision firmness for an optimum adjustment.

Vertebrae
Large recess for spinal vertebrae to set into.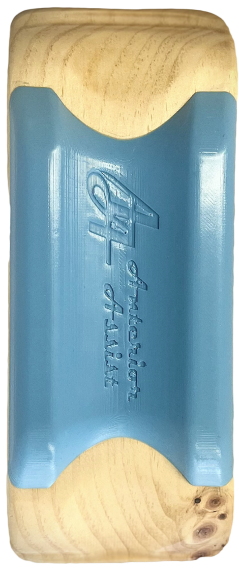 Vertebrae
Large recess for spinal vertebrae to set into.

Contoured Edge
Contoured edge for soft tissue manipulation.

Contours
Smooth Contours that fit the thoracic spine.

Vertebrae
Large recess for spinal vertebrae to set into.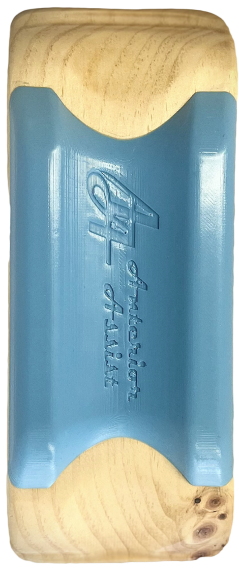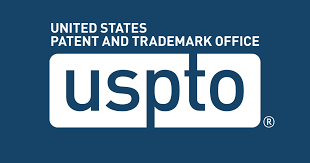 United States Patent
U.S. Pat. No. 11,684,534

Contoured Edge
Contoured edge for soft tissue manipulation. Shop Our Product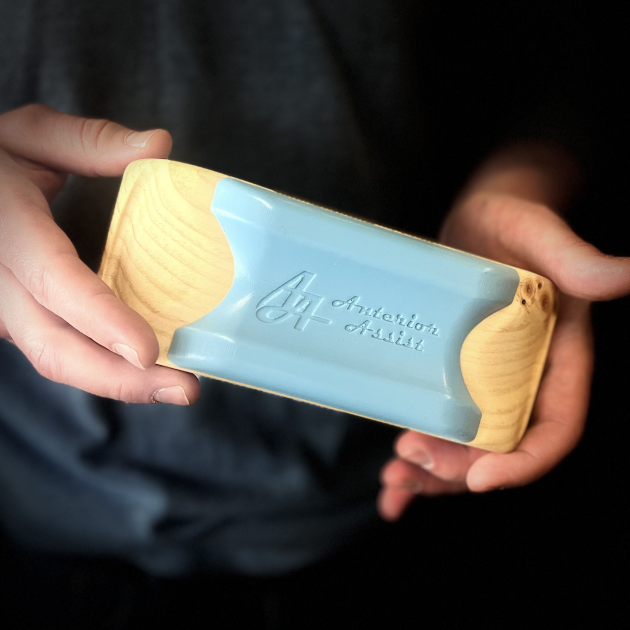 Anterior Assist Alpha
$169.95
The Anterior Assist Alpha features a soft, durable urethane performance surface.
Features of Anterior Assist Alpha
#1
Only weighs 4 ounces, equivalent of two tennis balls.
#2
Two magnets on base of tool facilitate easy storage of tool.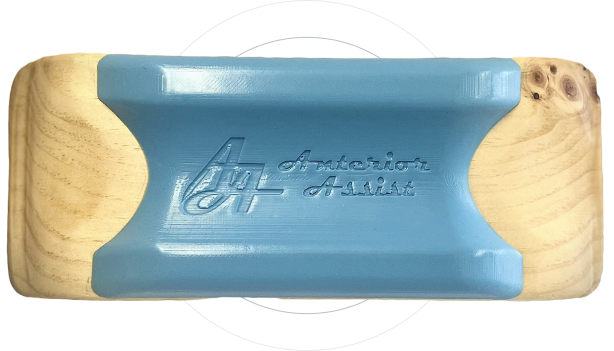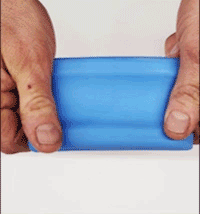 #3
Design of the tool mimics size and cradle of fist.
#4
Large recess allows spinal vertebrae to comfortably set in.
Does your patient have a stiff back that won't adjust? No problem!
One of the best approaches is to adjust the patient against the wall while standing. This is also a great way to use the patient's own body weight as a use for manipulation.

The uses for this product are endless!
Anterior Assist Breakdown
There are many different ways to adjust a thoracic spine in the supine position. Our videos on YouTube show the different approaches top chiropractors are using– you just have to find what works for you!
buy now
Helping hundreds of prividers just like you!

As a practitioner I'm cognizant of the wear and tear adjusting can have on my body over time. The Anterior Assist protects my hand while adjusting and is comfortable for both me and my patient. My patients love it!

Dr. Patrick P
Chiropractor
"I like to use Anterior Assist on patients who are more stiff and difficult to move. I have found when using Anterior Assist I can move the bone much easier and I also don't stress my own body doing so. I'm very satisfied!"

Dr. Tony Z
DN, MSOM, LAc., MSED, BN, CH
I work in a busy Alt/Med clinic in downtown Chicago on Michigan Ave. and from the feel and ease of use, I've finally found something that will save my hands so I can work decades into the future. The brilliance in this product is its lightweight and ergonomic design and its versatility when it comes to myofascial pain. I cant wait to try it out on other syndromes.

Dr. Katie S.
Chiropractor
Anterior Assist is a great one to have in your office! It is very versatile and saving years of wear and tear on my most valuable tool, my hands. I highly recommend for anyone who does soft tissue work and anterior adjusting Anterior Assist!

Dr. Brent Binder (Famous On Youtube)
Chiropractor
I've had several anterior thoracic tools over the last decade. I use them a few times and then they end up in the closet. When I got the anterior assist I liked it immediately because of the smooth contour and the natural feel from the wood.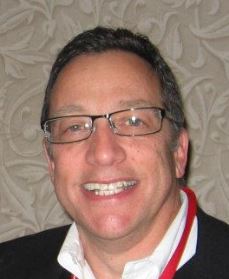 Dr. Silverman
Professor at Palmer College
Save your hands! I've tried a few different tools through the years but this one I will keep. Very comfortable to use and more important the patients don't feel like they are lying on a brick. Great for supine or standing anteriors. Love the magnets so I can hang it on the side of a cabinet and don't have to go looking for it.